Orders placed before 14:00 are dispatched immediately | Free shipping over EUR
Quick size selection:

Spanish brand Ecoalf brings to Ferwer comfortable women's sweatshirts that fit perfectly not only with sports outfits. The motto of this company is the well-known "Because there is no planet B", which you can often find on its products, whether in small print on the label or directly as a print on the front of the clothing. But Ecoalf not only spreads this slogan through its products, it also sticks to it and acts on it. In fact, all of the company's products are made from materials made from plastic waste that is fished out of the Mediterranean Sea. These include PET bottles and fishing nets, which are recycled to make textile fibres.


TOP PRODUCTS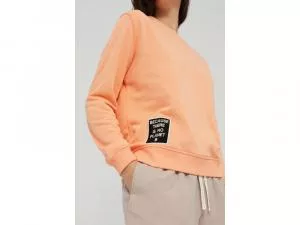 The pastel apricot sweatshirt from Ecoalf will win you over with its softness and comfort. It's made from 35% organic cotton and 65% recycled PET bottles, which the brand raises through its foundation and the Upcycling the Oceans project.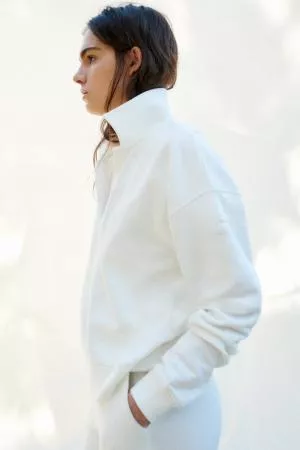 Original women's white sweater with long sleeves and stand-up collar will warm you pleasantly and its ...
-29%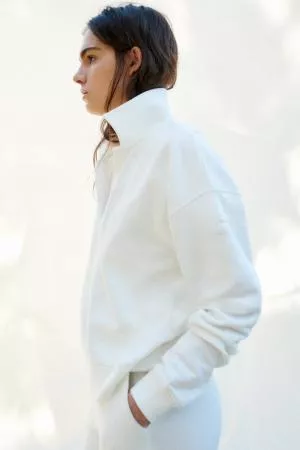 ---
-39%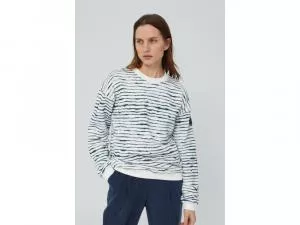 ---
-39%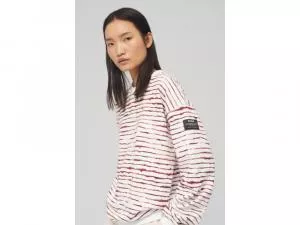 ---
-39%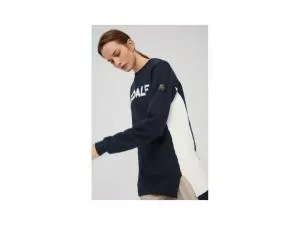 ---
-39%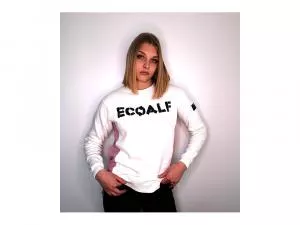 ---
-29%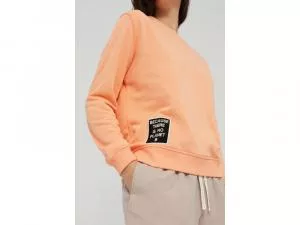 ---
-30%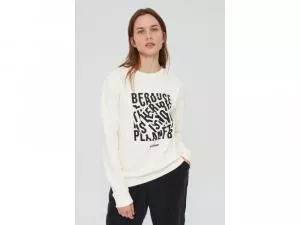 ---
---