Orders placed before 14:00 are dispatched immediately | Free shipping over EUR
Baula
Lovers of ecology, sustainability and minimalism, tune in with all your senses! The Baula brand is coming to Ferwer with a revolutionary innovation for all those who like to save nature, space and money - concentrated cleaning products in tablets! Do you have water at home? And a bottle? Then you don't need anything else!

How does it work? You choose the concentrated tablet you need. For example, you can find degreaser, bathroom or floor cleaner or disinfectant. Simply dissolve the tablet in 750 ml of normal water in a container you have at home, perhaps after buying a product. And you're done! You save plastic, your wallet, but also the environment and your health, because the tablets are based on natural plant ingredients. Thanks to their small size and low weight, they not only save space in your home, but also during transport, thus significantly reducing CO2 emissions.

In addition to the individual tablets packed in paper packaging, you can also try the Starter Kit, which includes the tablet, but also a sprayer. Washing has not been forgotten and you can try the concentrated washing tablets based on active oxygen.
TOP PRODUCTS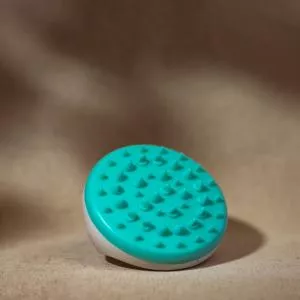 In particular, daily honest massages are very effective in removing cellulite. . . Intense massage is used to promote the removal of excess tissue fluid and improve the function of the lymphatic system.
---